After facing COVID-19 epidemic for over 2 years and still under challenging by the new sub-variant named "Omicron BA.2", Paper and board (P&B) industry around the globe situation is nearly critical. In late February, there are so many news articles mentioned about Russia launched a wide-ranged assault from multiple directions on Ukraine on February 24, 2022, after several weeks of building up troops on the country's border. The impact of Russia's invasion of Ukraine has reverberated around the world, and the Middle East is no exception. Here are some quotes related this popular topic.
        "Middle East leaders are not eager to see either the US or Russia declare a decisive victory in their confrontation over Ukraine." posted by Aljazeera.com
        "Disruptions in supply chains and rising petroleum prices before Russia's invasion of Ukraine and significant increased commodity prices affected by global supplies of oil, gas and other commodities, caused challenges in managing global inflation and growth. Volatility in global financial markets has increased due to concerns on the timing and extent of major central banks tightening monetary policy tightening." posted by Eastasiaforum.org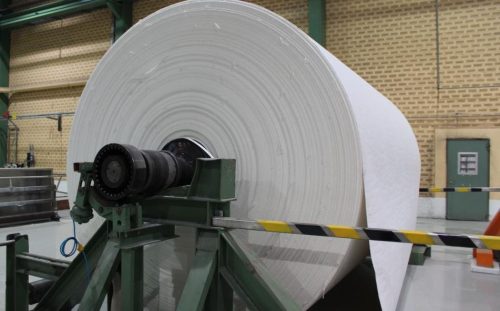 "Ukrainian paper and board industry at a standstill, with further supply chain problems to come. Almost all Ukrainian [P&B] producers suspended production on February 24. The reason is clear – the war." "EU could suffer a short-term shortage with restricted Russian imports" mentioned by Fastmarkets.com
        "International Paper recently announced that it was exploring options for Russian paper producer Ilim Group, including a possible sale of its 50% stake–Ilim Group, a 50/50 joint venture between International Paper and Ilim Holding that was formed in 2007, said last year that it was considering an initial public offering (IPO)." mentioned by Pulppapernews.com
How war in Ukraine is reechoing across world's regions?
No. 1, Higher prices for foods and energy will push up inflation further, in turn eroding the value of incomes and weighing on demand.
No. 2, Neighboring economies in particular will grapple with disrupted trade, supply chains, and remittances as well as an historic surge in refugee flows.
And No. 3, reduced business confidence and higher investor uncertainty will weigh on asset prices, tightening financial conditions and potentially stimulating capital outflows from emerging markets.
From the view that Russia and Ukraine are major commodities producers, and disruptions have caused global prices to soar, especially for oil and natural gas. Food costs have jumped, with wheat, for which Ukraine and Russia make up 30 percent of global exports, reaching a record.
Europe:
Energy is the main channel for Europe as Russia is a critical source of natural gas imports. Wider supply-chain disruptions may also be consequential. These effects will raise inflation and slow the recovery of COVID-19. Eastern Europe will see rising financing costs and a refugee surge. It has absorbed most of the 3 million people who recently fled Ukraine, the UN's data show.
Caucasus & Central Asia:
Beyond Europe, these neighboring nations will receive greater consequences from Russia's recession and the sanctions. Close trade and payment-system links will withhold trade, remittances, investment, and tourism, adversely affecting economic growth, inflation, and external and fiscal accounts. While commodity exporters should benefit from higher international prices, they face the risk of reduced energy exports if sanctions extend to pipelines through Russia.
South-East Asia:
Southeast Asian countries are worried more about the security impact of the Russian invasion of Ukraine. What if China takes the cue from the Russians and invades the smaller countries to fructify all its claims on the South China Sea? The Chinese have already made it clear that they would take over Taiwan by force, if needed. They can also put pressure on Japan in the Senkaku Island which the Chinese call Diaoyu and claim it as their own. Moreover, others aspect of impacts is the price incretion in Natural/Fuel gas, Gasoline, some chemicals and agriculture goods which affected to Logistics, Semi-conductor industry and finally, the cost of living of region.
Our article will be updated monthly for your reference. If you find it interested and feel like discussing with us, just drop us an email at sales@daiwashiryotrading.com
Referral sources:
pulpapernews.com
bloomberg.com
grist.org
eastasiaforum.org
fastmarkets.com
business-standard.com