On the day the bookstores had to shut down because of the COVID-19 outbreak. Of course, writers, readers, publishers and bookstores are worried that the book industry will survive and can go on or not in this situation.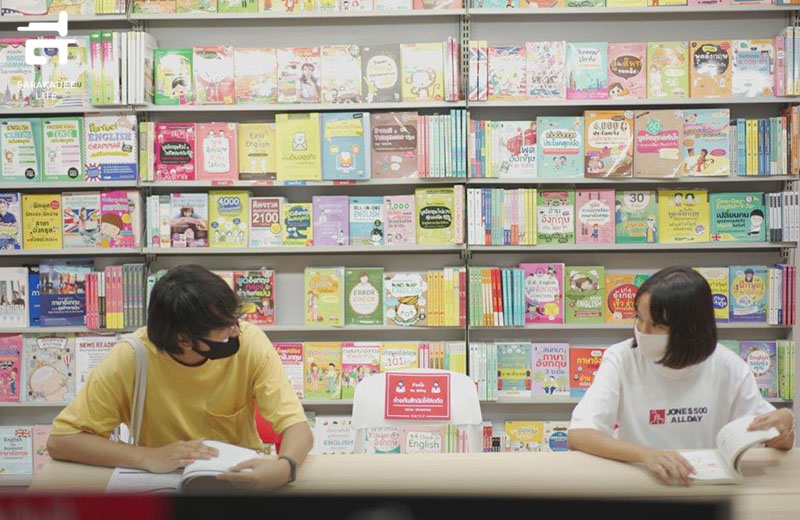 photo via https://www.sarakadeelite.com
In Japan, the estimated sales amount of paper books and magazines (excluding electronic publishing) in 2020 was 1,223.7 Billion yen, a decrease of 1.0% from the previous year. It was found by the research of "Publishing Science Institute of Japan". Despite the Corona pandemic, the rate of decrease has shrunk from 4.3% in 2019.  According to the Institute, books decreased by 0.9% to 666.1 billion yen, and magazines decreased by 1.1% to 557.6 billion yen.
It is said that the role of books was reviewed in the life of refraining from going out, even though, local bookstores are closed in each region due to the state of emergency, Sales of "City bookstores" in the big city of Japan and shopping districts were strong.
Why? There are many Mail-order sites operated by bookstores in the cities, as well as Amazon and Rakuten Books. If you use a function called "My Bookstore", even if you ordered as a home delivery, you can buy it through the local bookstores that you want to support.
On the other hand, Electronic publishing increased by 28.0% year-on-year to 393.1 billion yen due to strong sales of electronic comics. The total publishing market size of paper and electronics increased by 4.8% to 1,616.8 billion yen.
© Koyoharu Gotouge / Shueisha
In addition to the hit of the Manga " Demon Slayer: Kimetsu no Yaiba (鬼滅の刃) ", the demand for learning books, reading materials, and drills increased, and there was also a movement to review masterpieces such as The Plague (French: La Peste) is a novel by Albert Camus, published in 1947.
Further, according to sales data by location targeting bookstores of Tohan, a major publishing agency, bookstores in the suburbs, residential areas and shopping districts were compared with the same month of the previous year in April last year when a state of emergency was declared due to the spread of the new coronavirus infection.
Sales increased by 10 to 20%.
Photo by Takeda Hiroshi, Yomiuri Shimbun
At Hidefumido Bookstore in the shopping district of Suginami-ku, Tokyo, Pen calligraphy book sold nearly 5 times as much as usual from April to May compared to last year.
 "Perhaps someone who had the time to try something they wanted to do before, just bought a book and studied." said the owner, Go Takahata (56 yr).
"When I was absent from the store due to a state of emergency, some customers came to buy books by duck through the gaps in the half-opened shutters. I think I've sold a book that helps someone look back at himself." said Yoshio Tsujiyama (48 yr), the owner of the bookstore in the same district.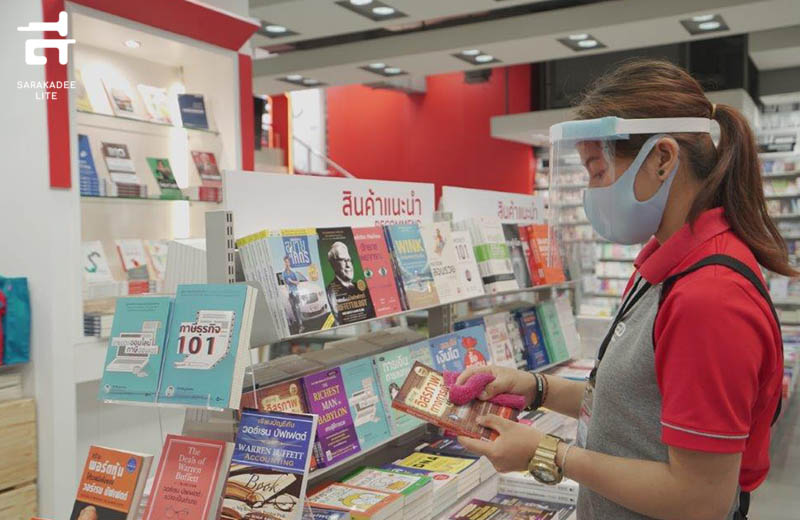 photo via https://www.sarakadeelite.com
If we turn to Thailand's domestic perspective, SE-ED group (one of famous bookstores chain in Thailand) which has 312 branches nationwide, must gradually shut down storefronts due to COVID-19 outbreak. However, SE-ED's online sales was sky rocketing to reached 200 percent.
One of SE-ED's strategies in online marketing is to increase all channels to reach readers of all groups. Or in the Marketing words that is called "Omni Channel" which touched many important bases such as book selections, payment, and delivery systems are important to the bookstore experience.
We would be glad if you found out above article is useful and interested in discussing with our team in further topics,
Please drop us an email at sales@daiwashiryotrading.com
Credits to
https://www.yomiuri.co.jp/culture/20210125-OYT1T50086/
https://note.wrl.co.jp/n/n462a6180b968
https://www.sarakadeelite.com/lite/se-ed-book-center/